I've been preparing for months to have K8's Fibonacci Birthday party. Last Saturday it happened.
We did a lot of preparation.
Here is Judson creating the Fibonacci squares and spiral on our tile floor: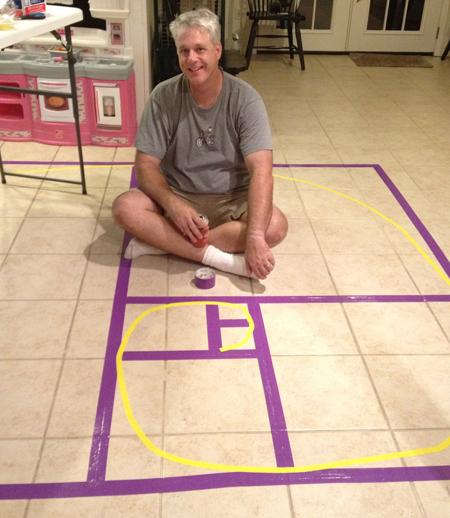 Here is the birthday "cake" I made. It's a Fibonacci Squares brownie cake!
I ordered these math picture books from Kaplan for the party favors. I put a sweet "thank you for coming to my party" sticker on the inside from K8: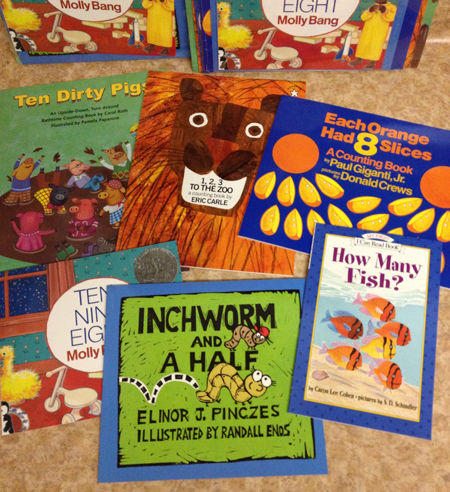 The set up was intricate.
The spread included descriptions of how each thing was related to Fibonacci.
Someone said, "I've never been to a grownup's three year old birthday party before." Indeed, there were lots of informational pieces.
We even had the Furry Fibonacci Bunnies out!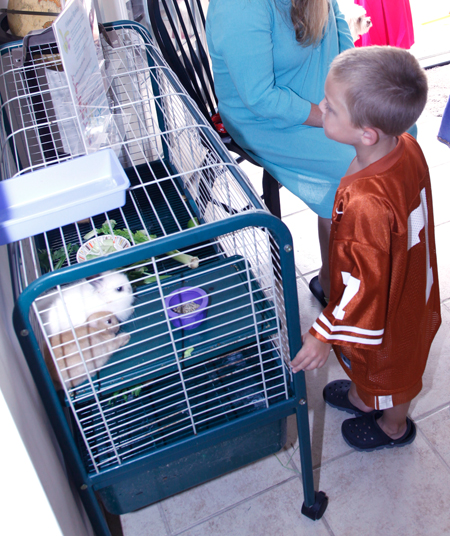 And there were activities too!
My mom carved potato stamps with all the digits and I had apples cut open so the kids could stamp with them. There were also sea shells to glue on!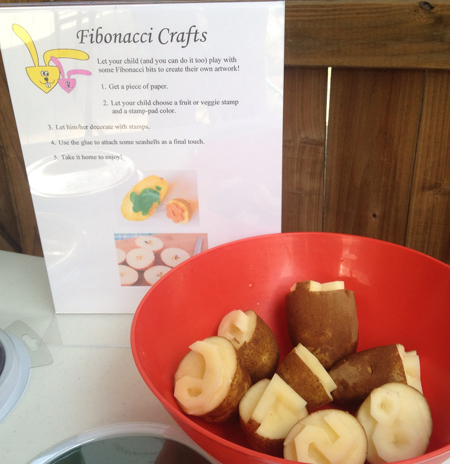 We had glue and squares out for kids (and parents) to make their own Fibonacci Squares and Fibonacci Spiral.
Even the grownups had a "craft" to do!
Grownups AND kids had a great time!
I refrained from pointing out the pseudo Cartesian Coordinate plane created by my new grass.
Here's Wil explaining the Fibonacci Squares to my three moms.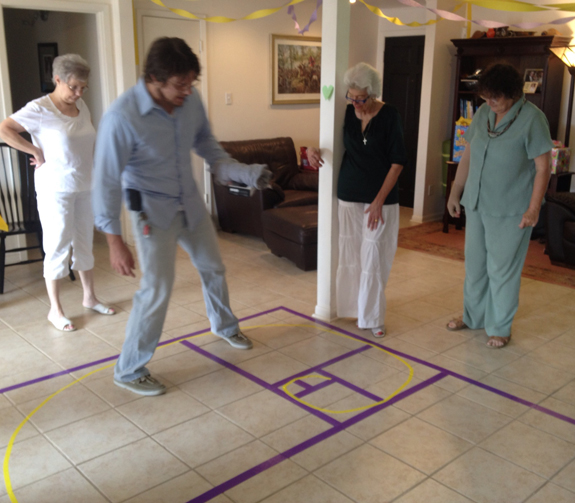 Math presents!
How fun that K8 got some really neat math presents – like this animal pattern blocks from Melissa & Doug.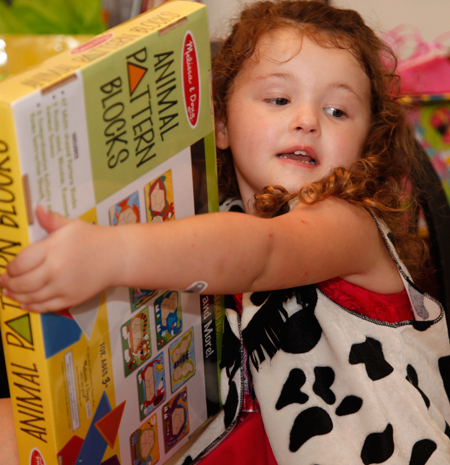 And we were both excited about the UmiZoomi Preschool Math Kit!
Even the "Thank You" notes use math!
I pulled out the stamps we ordered for K8's announcements three years ago. Of course postage has gone up since then so we needed to add one!
Do the activities with your kids!
Here are some free downloadable printouts. Use them to play and learn more about Fibonacci.
Don't forget to share your thoughts in the comments and tweet this out!
Non-disclaimer: We paid for everything at this party. Kaplan gave me a nice discount for the books, though. Thanks, y'all!
Bad-girl confession: Many of the images on the document stands were stolen from various online sources. Since I was using them for personal use, I neglected to give anyone credit. The downloadable documents shared above have legal images, though.
You might also like:
This product is the best medicine I have tried. It works well if taken 3 times a day, before each meal. ! The most professional care at the world-class pharmaceutical factories of India.
This post may contain affiliate links. When you use them, you support us so we can continue to provide free content!