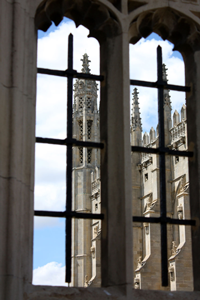 I'm listening to Dan Pink's book A Whole New Mind and loving it! I found this great review and synopsis of it on Daily Creativity.
In the Story Portfolio, there's a suggestion to create a mini-saga. It's a story in exactly 50 words, not counting the title.
"What a great idea," I thought, "Can it be done with math?"
Well, of course it can. But what that will look like, I'm not sure. So I'm launching 50 Word Friday – a Friday series for these mini-sagas.
The first is about me:
When Life Happens, Maybe It's Happening Right

A girl spent years in college. Learning, then teaching, math. Mostly because she didn't want to get a job. Then she joined corporate life as a choice. She soon realized that the previous unchosen path was more appropriate for her than a life in corporate American. And here she is.
Do you have a mini-saga? Tell your story in exactly 50 words and share it in the comments!
See these other 50 Word Articles from MathFour.com
This post may contain affiliate links. When you use them, you support us so we can continue to provide free content!