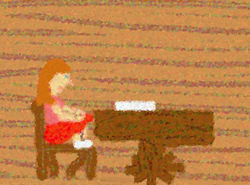 "That homeschool convention was wonderful!" she says to him.
"Yes, and it wasn't anything like I expected! Daughter is only two, but I'm already thinking about homeschooling."
"What changed your mind?" she says.
"Everything it has to offer – not only great teachers, but all the right content. It's awesome!"
Learn more about 50 Word Friday here.
Related articles


This post may contain affiliate links. When you use them, you support us so we can continue to provide free content!