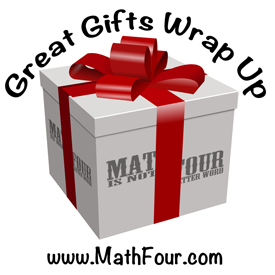 Looking for some great gifts? Look no further!
Here is a collection of games, toys, books and other goodies – all educational.
For each, there's a link where you can buy it (some are affiliate links) and most have reviews or other discussions of the product.
Happy holidays!
Games
Billed as "Your Child's First Game," this helps the little ones understand game play. Non-competitive, but fun. All activities are marked on the cards with pictures as well as words, so they are easily deciphered by the non-readers of the family.
Ages: 18 months and up
Players: 2 or more
Review: at The Homeschool Post
– $19.99
Moving pawns or putting up fences. Deceptively simple. Ridiculously challenging after you and a friend have played 5 times. Which will your strategy be?
Ages: Ages 8 and up
Players: 2 to
4
Review: Coming soon!
– $29.95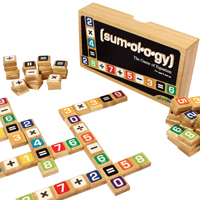 Helps children build equations and do advanced math using the basic operators. Players place their tiles in crossword fashion either horizontally or vertically to create valid equations.
Ages: 8 and up
Players: 2 to 6
Review: Long Division with Sumology Number Tiles
– $40.00
Playing Rush Hour helps build sequential thinking, reasoning and planning skills. Challenges range from beginner to expert, so everyone in the family will enjoy it! Rush Hour can be played at home or on-the-go – perfect for on road trips, airplane rides or physician waiting rooms.
Ages: 8 and up
Players: 1
Review: Rush Hour Traffic Jam Game
– $17.78
Toys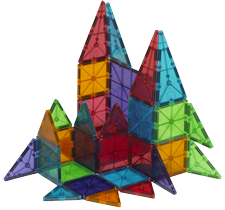 These tactile, colorful translucent Magna-Tiles stick to each other for fun 3D exploration or practicing basic shapes and colors. Magna-Tiles develops patterning, shape recognition, building and motor skills. They store nicely on the refrigerator too!
Ages: 1 and up
Review: Magna-Tiles – Must-Have Magnetic Shapes
– $51.50
Complete the colorful animal pictures with geometric shapes. The 47 geometric shapes come in a rainbow of bright colors, and can also be used outside of the boards for counting, sorting and original designs. Great for developing shape and color recognition, fine motor skills and language skills!
Ages: 3 and up
Review: Melissa & Doug's Animal Pattern Blocks Set
– $24.95
Books
There are so many! Click here to see a list of all the math picture books I've reviewed so far. Here are my two favorite ones:
Exotic, beautiful, and instructive, this "mathematical folktale" by author-illustrator Demi emerged from her love of India. This retelling of the classing "doubling" story is about Rani, a clever girl who outsmarts a very selfish raja and saves her village. When offered a reward for a good deed, she asks only for one grain of rice, doubled each day for 30 days.
Ages: 3 and up
Review: Math Picture Book: One Grain of Rice
Buy One Grain of Rice from Amazon – $14.95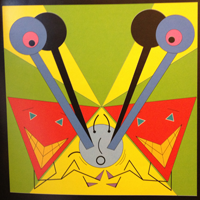 This special counting book visually explores the concepts of factoring and the role of prime and composite numbers. The playful and colorful monsters are designed to give children (and even older audiences) an intuitive understanding of the building blocks of numbers and the basics of multiplication.
Ages: 8 and up
Review: Prime Numbers Are Fun to Learn!
Buy You Can Count on Monsters from Amazon – $16.47
Something for you…
And after all this shopping for your kids, make sure you get some number jewelry for yourself!
Let me know how your math shopping goes!
This post may contain affiliate links. When you use them, you support us so we can continue to provide free content!