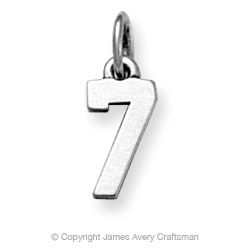 Have a math person in your life? Know anyone that has a favorite number?
Head to the James Avery site to find charms of the numbers up to 99. Get a chain or dangle ring to put it on and you have a great favorite number gift!
Want to go the full mile? Get a and have the Fibonacci sequence put on it!
And if your mom, teacher or partner isn't into finite numbers, there's also the infinity necklace!
What numeral would you want?
You might also like:


This post may contain affiliate links. When you use them, you support us so we can continue to provide free content!