Holy cow – are you ready for this?
I've committed to write 31 articles – one each day in October. And each one is a hint, study tip or piece of wisdom leading to long term math learning.
I know, it sounds like crazy talk.
But I've already listed out the topics. I've already written some of the posts. And I've already shot some of the photos I'll use.
And I can't wait to share all 31 of these with you!
Pop in here every day through October to get the next one. Use them yourself or pass them along to your kids. And of course, share on Twitter, Facebook and Pinterest!
How it works…
Each day's tip will be posted just like any other article. They'll line up on the site like everything else. But they'll also be listed here as a big bundle – which makes it easy for you to access them, even in November!
To whet your whistle, I've given you some sneaky hints to each topic. I'll adjust them to the "right" title and link to them as they get published.
Ready for this?
Me too!
My action item: Finish up day 1.
Your action item: Share on Twitter, Facebook and Pinterest!
See you tomorrow!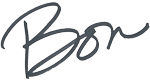 This post may contain affiliate links. When you use them, you support us so we can continue to provide free content!