I attended the 4.0 Schools "Essentials" class last week in New Orleans for That's Math. This quote struck me: "Creativity comes from constraint." It made me itch to do another 50 word post.
So I thought I'd combine a couple of my favorite Friday fun flurries – 50 Word Friday AND Five Minute Friday.
This week's prompt for #FMFParty is gather. Take a peek under the obnoxious image to see the short 50 words I have to say about it (that I wrote in under 5 minutes!)…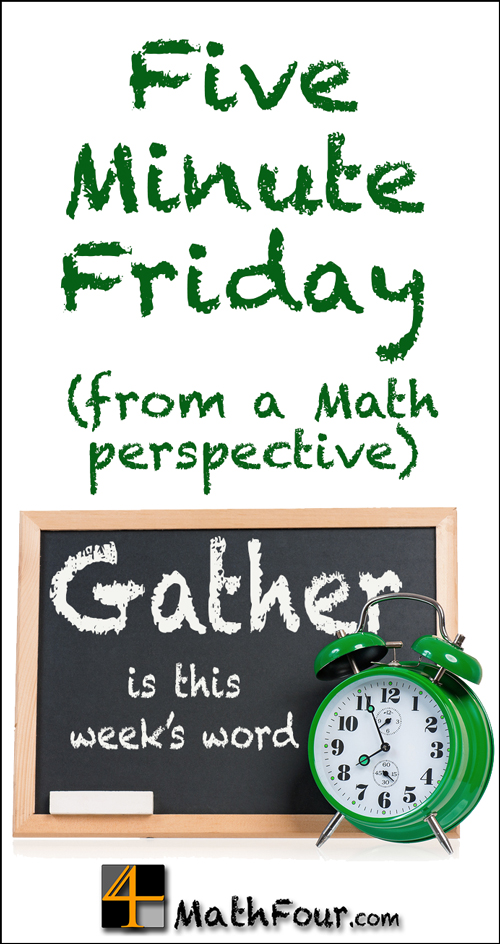 Here goes…
Did the Tasmanian Devil organize some of your students' folders? Try these super quick tips to help them get things together:

Gather and align everything

Sort into notes, homework, tests

Organize by date

Do this once a week

What if they aren't titled or dated? Well, that's for another post!
Learn more about the Five Minute Friday writing challenge here and the 50 Word Friday challenge here. And share with your friends on Twitter, Facebook and Pinterest!
This post may contain affiliate links. When you use them, you support us so we can continue to provide free content!