My neighbor delivers her toddler to the same day-school I send Daughter to. Because of their age, we've yet to consider carpooling. online cialis Trading off car seats is such a hassle. And buying another car seat is out of the question.
But should it be?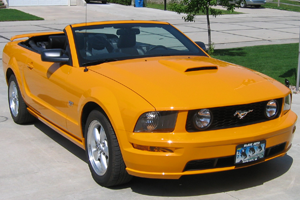 In my Mustang I get 20 miles to the gallon. Currently gas is hovering at three dollars per gallon. Which means for every 20 miles I drive, it costs me $3.
It's 5 miles to school from my house. If I take her to school and back in the morning, and then retrieve her in the evening, it takes me 20 miles – or $3. (These are true numbers – even though they are working out rather nicely.)
Which means in addition to tuition, it's another $15 a week. So in a 40 week school year, I spend another $600 in gas!
Maybe I should consider toddler carpooling…
But is it worth it to buy another car seat?
Some forward facing car seat models can go up to 80 pounds. Even in the 97th percentile of weight, our daughters won't grow out of one of these car seats until they're about eight years old. That's another five years!
The first car seat I find on Amazon.com that goes to 80 pounds is the Cosco Juvenile High Back Booster Car Seat. It's $46.54 and eligible for free shipping. Add tax, and you're right at $50.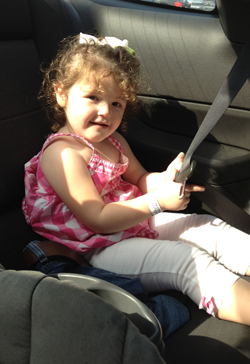 Sharing the duties with my neighbor means cutting my gas bill in half. So I would save $7.50 each week by carpooling. After seven weeks of carpooling, I would save

That car seat would pay for itself after less than two months!
Will it be worth it long term?
After this year, I have three more years of carpooling available before we start homeschooling.
Three years at 40 weeks/year in school and $7.50 savings per week gets me at
I'll save $900 over the next three years. And so will my neighbor!
I'm off to buy the carseat!
What will you do?
Do you take your kids to a co-op or day-school? Is there a family you can carpool with that you haven't yet considered because of the logistics? Will you now work the numbers to see if it makes sense?
Share your thoughts in the comments!
Related articles


This post may contain affiliate links. When you use them, you support us so we can continue to provide free content!