Math is not a spectator sport.
Who said it first? Maybe Jerry Mortensen. Maybe George Phillips.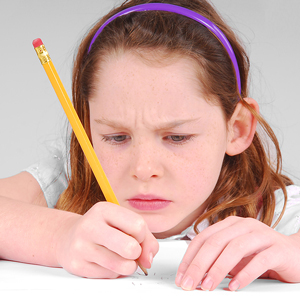 But hundreds, maybe thousands, of math teachers have said it and put it on their syllabus.
Because it's true.
But does this mean that students have to "practice, practice, practice"?
And what exactly does that mean?
Say to me "practice, practice, practice," and I'll growl at you.
You'd might as well say to me, "I don't know squat about your learning style and aren't interested in finding out. But I know that you'd better do all 50 problems or you'll lose points on your homework grade."
So I prefer to think of this triad mantra in three phases: Practice Phase 1, Practice Phase 2 and Practice Phase 3…
Practice Phase 1 is isolated practice.
When a student learns a new math concept, he or she should apply it a few times, by itself. This is what's offered in the problem sets of textbooks: isolated practice of the new math skill.
This practice is also an assessment phase. At many points here, the student can ask, "Can I do this? Do I understand this?"
Regardless of the answer, the student can proceed to Practice 2.
Why "regardless of the answer"?
Practice phase 1 is what's commonly referred to when grownups say "practice, practice, practice." But over practicing can be detrimental.
Some kids need to nail the isolated practice before moving on.
Some kids.
And some kids will become annoyed with it and need to move on to see the value of the skill.
Refrain from giving 50 problems just because "practice makes perfect." It doesn't. Practice sometimes makes frustration.
Let your child move on to practice phase 2. You can even let them skip assigned problems. She or he may return to the isolated practice in phase 1 later or mentally isolate the skill within the "bigger picture" in phase 2 or 3.
Practice Phase 2 is "big picture" practice.
This practice phase helps solidify the math skill. It should teach the integration of the skill into the full toolbox of math skills.
The math skills ancillary to the main skill being practiced, are themselves being practiced (hopefully in phase 2 or 3). How fluent a student is in these ancillary skills has an impact on his or her perception of achievement of the main skill.
Textbooks offer a problem set for this phase, but it's often disguised. It just looks like harder problems.
It's helpful to point out the ancillary skills being practiced. This helps affirm how much a child is learning and aids in building confidence.
Practice Phase 3 is ongoing.
Real skill is realized when it's integrated without thought. For me this was always at least six months after first learning a skill. Sometimes it happened years later.
And there are some things I didn't "get" until decades later.
Which means that practicing a skill must be continuous – even if a student doesn't fully understand the logic underlying the process.
Of course this phase is subtle if not completely invisible. But instructors can point out when the "old skills" come into play long after they are learned.
Example: Factoring
Skill: Use the distributive property to remove a common factor from an expression.
Practice Phase 1 – Isolated
Practice Phase 2 – Big Picture
Here the skill is integrated with factoring numbers:
Here it's integrated with rules of exponents:

This one's integrated with combining like terms:

Here there are fractional exponents:
Practice Phase 3 – Ongoing
At some point a student might notice that combining like terms is equivalent to factoring the common term then combining the numbers, like this:

So, really – how much practice and when?
A student should practice in phase 1 until he or she is comfortable. Remember, over practice can be annoying and seem punitive.
And punitive math is never effective.
A student should practice in phase 2 based on his or her comfort level. This is a great time for parents/instructors to notice weaknesses in other skills, too.
Practice phase 3 is, well, ongoing.
It's really helpful to note, out loud, where old math skills come into play. Instructors should always be on the lookout for ways to do this.
Even things like long division show up in the more advanced skill of polynomial division.
Pay attention to your student.
Some kids may respond to the "practice, practice, practice" mantra. Some may get annoyed at it (like me). If your child needs and wants more top-down learning, allow it.
Don't force phase 1 practice – offer it.
And if you see a deficiency in an ancillary skill in phase 2, bring them back to phase 1 on that one.
Math really isn't a spectator sport. But that doesn't mean you have to drill like crazy on it. Adjust the teaching and practicing according to the child.
Thanks to my math cousin, Vijay, for inspiring this article. 
You might also like:
This post may contain affiliate links. When you use them, you support us so we can continue to provide free content!