I'm not quite sure what to do with Snapchat.
But so many people are into it, I figured there had to be some math learning application.
Since today is Pi Day 2016, I thought today would be a great day to start.
I'm going to post a pi-fact snap to my story (is that how you say it?) every hour today.
And starting tomorrow, I'm shooting for 5 math-based posts to my story each day. I'll do it for two weeks and see what I can come up with.
Will you join me on Snapchat?
Download the Snapchat app on your smart device (phone, tablet, etc.).
Open the app and take a photo of my Snapchat QR picture. It will give you my account and you can follow me.
I'll make sure to follow you back and we'll see what kind of math stories we can come up with!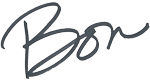 You might also like:


This post may contain affiliate links. When you use them, you support us so we can continue to provide free content!