There's a bunch going on in the world of MathFour.com. And the biggest and most exciting thing is the new Facebook Group for parents: Empowering Parents to Tackle Math.
If you're a teacher, please share this group with parents and other teachers on Facebook, Twitter or Pinterest. Or send them the link directly: right click here and choose "copy link address."
And if you're a parent, get over there and join!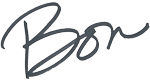 This post may contain affiliate links. When you use them, you support us so we can continue to provide free content!