This is part of Wordless Wednesday and Throwback Thursday …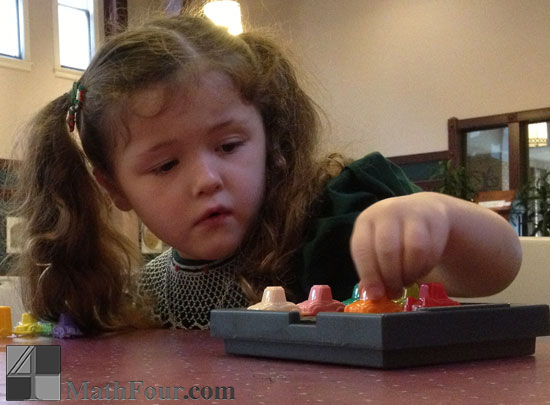 Rush Hour is a game of logic and skill.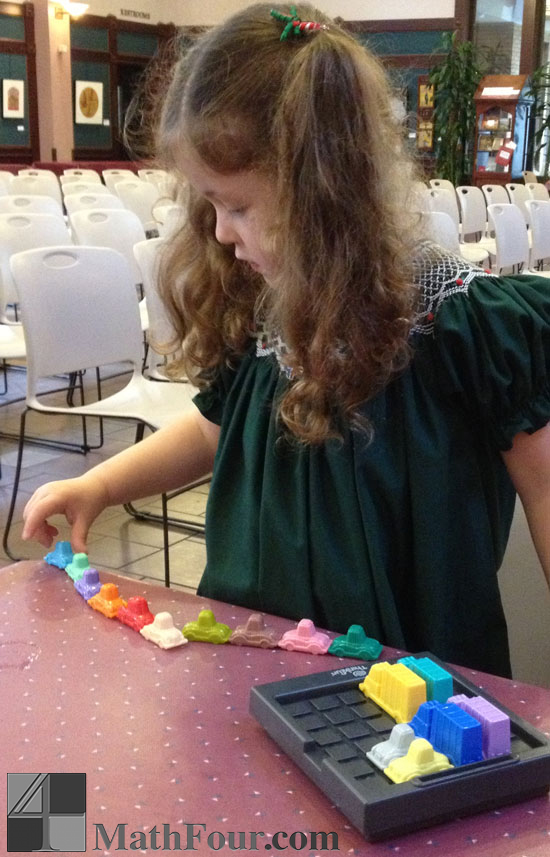 The colorful cars are fun for other things too.
The object of the game is to move the cars and let the target car "escape." But at 4 years old, K8 was happy to figure out how to fit all the cars in the game board.
Get a copy of Think Fun's Rush Hour – it's a no-screen, single player logic game that appeals to girls and boys alike!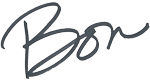 You might also like:


This post may contain affiliate links. When you use them, you support us so we can continue to provide free content!