Part of Wordless Wednesday…
When substitute teaching 5th grade math today, I had the opportunity to incite a riot.
The students were calmed when I finally listened to their screams of, "line up the decimals." And some of the girls stayed after class to add some adverbs to my comment of "two decimals in a number is weird."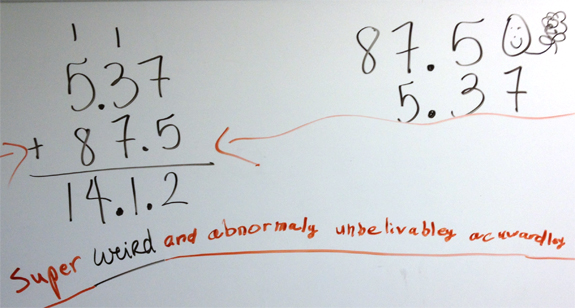 You might also like:
This post may contain affiliate links. When you use them, you support us so we can continue to provide free content!