Getting geared up for school?
Regardless if you're class-schooling, homeschooling or afterschooling, math is in your future.
That, in itself, is awesome.
But wait… there's more…
Head over to www.SuperMathGiveaway.com and get seven days worth of great goodies to get you prepared for the wonderful math this year.
All FREE!
I've teamed up with Caroline Mukisa of www.MathsInsider.com to put together a week's worth of Rockin' Back to School Math "Supplies" – just for y'all.
So go. Quick. Before supplies run out!
(Okay, it's electronic. Supplies can't run out. But still, go. Quick.)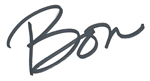 Related articles


This post may contain affiliate links. When you use them, you support us so we can continue to provide free content!